Everything starts with an interview with Paul Subject, Chief Race Coach/Instructor at racecoach@casc.on.ca. During your interview, you will discuss your background in racing, your racing intentions and interests, the type of car you plan on racing, etc. Paul will then guide you to the program best suited to your existing skills and experience as shown in the flow chart below, regardless of motorsport experience.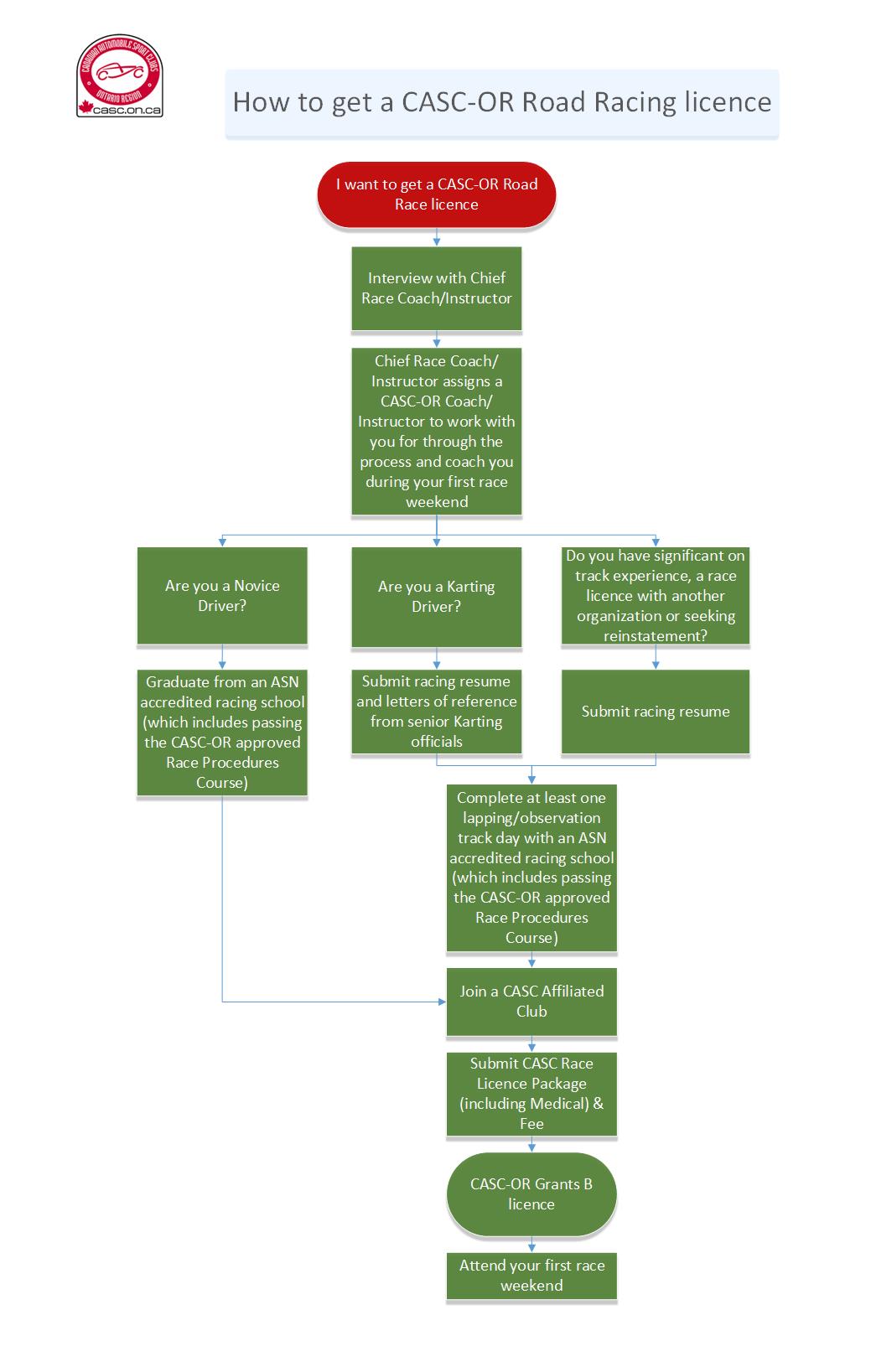 Click on the CASC-OR Road Racing page for more information.
For additional guidance or for specific questions about obtaining your CASC-OR road racing licence, please reach out Paul Subject at racecoach@casc.on.ca.
​